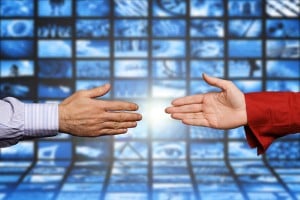 After trying dozens of formats, this one has given me about a 90% response rate in getting networking meetings.

For the vast majority of my networking meetings, whether for job search or doing my job, I did not know the person I was asking to network. 
 
I suspect that is what you face as well, so the trick is getting someone who does not know you to take time to network. We also know that it is often through the good graces of another that you receive a contact, insight into an industry or job lead.  
 
Let me share some secret sauce to help you land that meeting – a simple e-mail template that gotten me a 90% response rate to meet.  After much trial and error (heavy on the error) I realized there were two hurdles to overcome.
 
ONE: Get someone to open the e-mail – I solved this by including the name of who referred me in the title of the e-mail. Instead of using a titles like "Introduction", "Request to Network" etc., I gave them a name they recognized. It is the strength of the relationship with the person offering the referral that you are leveraging to get the meeting.
 
TWO: Their busy schedule – People do not have time, nor interest, in a long-winded e-mail. Also, with the majority of e-mails read on smartphones the message needs to be short. My solution is three sentences which explain why I was referred, what I am asking and how to proceed.
 
I designed this template during my job search (which is the current example), but I've continued to use the same structure for my on-going networking. Please visit:
E-Mail Template for Setting Up a Networking Meeting
. Like any other tools I offer, consider this template a starting idea – take time to make it work for your situation.  
Good luck today!
 
Mark Richards