Do you find yourself wanting to scream at times?
You have a full schedule for the day
and meanwhile 5 people are trying to reach you, one by text message, another is e-mailing you and still more people are blowing up your phone trying to get on your calendar. This can really hurt your productivity if you don't know how to manage it all.
Assuming you can take the time to handle all of these people you will likely finish each conversation with a list of things to do that needs to be tackled as soon as you can schedule the time to work on them.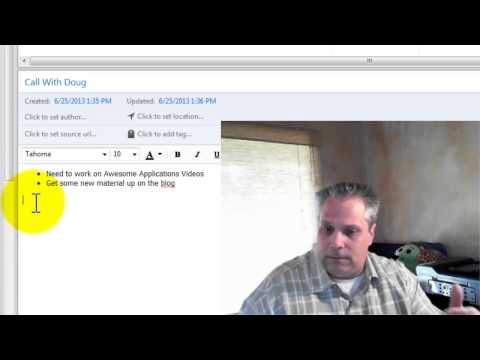 The first thing I try to stick to is something right out of Tim Ferriss' The Four Hour Work Week - I check my e-mails twice per day. Each time I go through my e-mails I first handle the quick one-off's, and then I am left with the e-mails I need to follow up on. Some simply require a longer response while others have documents or other things that I need to work on at an appropriate time. My e-mails also include my voice mails because those get e-mailed to me as an MP3 attachment. So those need to be followed up on as well.
Enter Evernote. Once again, Evernote saves the day for me. In many ways this has become my CRM. The system works as follows. E-mails requiring follow up get forwarded to Evernote (you get a special e-mail address that you can send things to and they show up as a note). Any attachments will show up as embedded files, so if someone sent you an Excel file to work on you can forwarded to Evernote and you can even double click it right from the note to work on it. When I call people back I open up a new note so I can take notes while I am on the on the call. Often times this will result in a list of items that I need to follow up on. Once I am finished I can "tag" the note for follow up, literally using a tag called "follow up." Then I can file that note in the client's notebook. What I have also done is create a "saved search" for each client notebook that Queries Evernote to show me all notes in a particular notebook tagged "follow up."
This allows me to schedule my client times on my calendar knowing that when that time comes I won't forget to do anything. I will just click on the saved search for that client and have a complete list of any e-mails I forwarded, voice mails, and notes that I wrote all in one place. Then as I complete the tasks I can remove the follow up tag and that gives me that sense of accomplishment that I got the job done. Don't discount that feeling. You all know what I'm talking about when you get that feeling because you can check something off on a to do list.
I am always looking for ways to maximize my productivity both in my own business and for those of my clients. This system of tracking my client tasks using tagged notes in Evernote has proven to be extremely efficient and effective. Does this sound like something you want to try doing yourself? Why or why not? What system have you been using? Please comment below and let me know. I also welcome your questions so ask away!