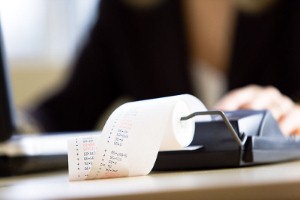 A customer initiated a wire transfer on 12/30/11 but it did not post to our bank account until 1/03/12 (first banking day of 2012). Could this be considered constructive receipt and therefore included in 12/31 cash balance as a deposit in transit? Also have checks received Sat. 12/31 to be included as a DIT, but uncertain about incoming wire transfer. Any feedback or reference points for cash in transit accounting treatment would be appreciated. Thanks.
Editor's Discussion Summary:

Interestingly, opinions vary
Some say the funds have to be in the recipients account
Others say simply leaving the sender's account is enough
There are many reasons bank wires may be delayed
Document whatever you do
Usually, wires leave and arrive in the same day
How material is the result?
An order for a wire is not the same as receiving wired funds
Plus much more below!

If this conversation doesn't answer your question, you can always ask your own question and get expert answers. Just click the orange button in the upper right of this page.