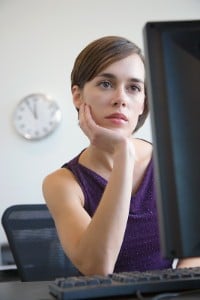 Two-part question/discussion about being a CFO/Controller without a CPA, primarily from the small/private company perspective:  

1)  Besides bulletins from/consultations with your external accountants (and Proformative discussion boards), any other key resources/tips for keeping on top of emerging accounting issues?

2)   When job-hunting, how do you deal with a CPA "requirement"?  If it's "required" in a job description, do you address it in your cover letter or just tell your best story and hope to be able to get to an interview to sell yourself?  How do you answer the question in an interview?

I don't have any great tips for (1), I generally just rely on generic internet searches to try to figure something out, then discuss with our accountants as needed.

For (2), I typically use an example of a complex contract -- explain that I write up a proposed accounting treatment and review it with auditors for approval before making the accounting entries (or even before the contract is signed if we are counting on a particular accounting treatment).  Then I emphasize that I wouldn't do anything differently even if I were a CPA -- it is simply "best practice" to handle it at the time the matter arises than at audit, regardless of CPA status.

Also, mentioning an emerging issue (eg FAS 123R) can illustrate that both CPAs and non-CPAs are in the same boat for new regulations -- both need to come up to speed, and CPA status is neither a requirement nor a substitute for doing so.

Other thoughts from this perspective, or from a hiring manager's perspective?