We are a medium sized technology company with offices across three continents.  We have about 60 regular travelers globally and USD $1.5MM annual T&E budget.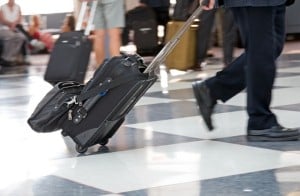 Right now we are using internal resources to manage travels, i.e., looking for best fare, booking flight & hotels through two to three corporate credit cards.  Individual travelers are not given corp cards, but only pay out-of-pocket meals & other incidental charges, then reimburse the expenses back. 
There are various problems with the current work flow.  For example, low visibility of expenses as flight & hotel cost only showing up on the corp card, impossible to determine ROI for the T&E $, cumbersome reimbursement process, etc.  Also anecdotally I don't think we are getting the best fares on hotels and flights.
T&E and travel management in general have always been a "hot button" issue within the Company.  We are thinking about improving it either in a whole-sale fashion or in bits & pieces (i.e., outsource the travel management process but leave T&E process intact). 
Any comments and suggestions are highly welcomed here!!!